Hello and welcome!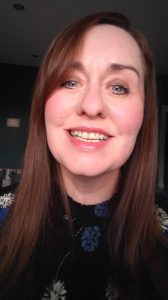 I offer friendly, experienced and tested private tuition in piano, violin and music theory in a beautiful, inspirational and relaxed environment.
Tuition for both children and adults, from the earliest beginner to advanced level in piano, violin and music theory.
I have a wide range of musical experience, and although my youthful training was primarily a classical one I am comfortable working with most styles of music.
A personalised musical journey for every student, whether they are 5, 15, 25, 45 or 75……….. 🙂
I am happy to prepare students for ABRSM examinations, school music scholarships, university and conservatoire entry if this is desired. Past students have been successful in gaining offers to study in UK conservatoires (including the RNCM) and universities (including music at Oxbridge and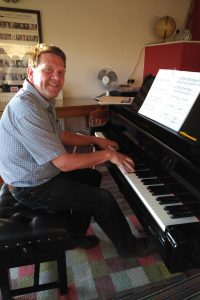 Manchester.) There is no pressure to take exams if you don't feel this is right for you or your child, however.
All goals and ambitions are thoroughly talked through with students and parents to see what is the best course to follow, and this can be flexible.
I am very happy to have relaxed sessions with adults who want to explore music with another musician.
I will listen to what you want and I feel I am experienced and skilled enough to offer a bespoke musical path in tuition.
Following a childhood passion for music during which I studied the piano and violin, I read music at Manchester University gaining a Bachelor of Music degree with Honours specialising in Piano Performance. Since graduating in 1991 I have operated a busy and successful private teaching practice (for 26 years!) whilst keeping up my own musicianship and personal training. Over the years hundreds of my students have achieved success in examinations and other aims, and several have gone on to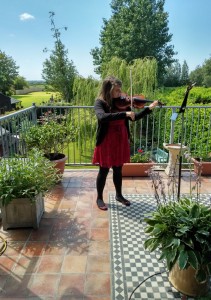 careers in music themselves.
However, many students have also become competent musicians without taking exams. Whilst retaining an ambition for my pupils to achieve their dreams and the highest level in proficiency they want to, my ultimate goal is to foster a love of music that will last a lifetime for children and adults alike. Please don't think I am scary and expect all my students to be concert musicians….read my "News" section on this site – it may give you a flavour of how I think and what my students achieve. I am so lucky to have many wonderful pupils of all ages, and we have a lot of fun exploring music together.
No matter what your goals are, big or small, I will do my best to work with you to achieve them – whether you want to pass exams, work towards playing in concerts, or just for your own personal enjoyment or other aims and ideas. Please view my "contact" page for more details…….email me and we can talk through what you would like from your own personalised musical journey.
I am also available as an accompanist.
Please don't think you aren't "good enough" or "talented" at music…..music is for everyone to enjoy and I love to help everyone embark on their own or their children's musical voyage. This is why we are alive.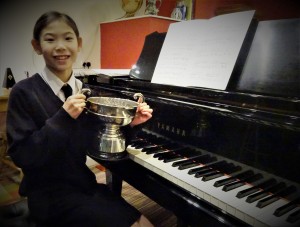 My studio …
…….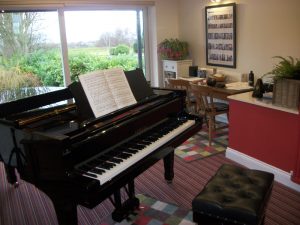 is in a purpose -built new building, (constructed in 2013)
It features:
A 6′ 3″ hand made S Series (hand made – not a mass produced one) Yamaha Grand Piano – a very special instrument.
*****NEW FOR SEPTEMBER 2022 – a new arrival in the studio, a brand new Bechstein 124A upright piano. Pupils now have a choice of two world class pianos on which to play!
Custom directional flexible lighting
Numerous teaching resources, including a huge stave white board and access to a substantial music library.
Inspirational acoustics, designed especially for music making.
Peaceful view with roof garden. Sunshine – weather permitting!
Comfortable waiting room for parents with access to WIFI, and luxury toilet facilities.
Off-road parking spaces
Me! 😉 How fabulous!
The studio is a new-ish (2013) – build first floor attachment to a characterful Victorian house which is just a few minutes' drive from Preston, Garstang, Fulwood, Longridge and surrounding areas, and close to Junction 32 of the M6 – my location is on Garstang Road, Barton, Preston, Lancashire, PR3 5AA.
Please feel free to contact me to discuss your requirements- I would love to hear from you!
My piano and studio: